Year 7 Drumming Session and Spring Concert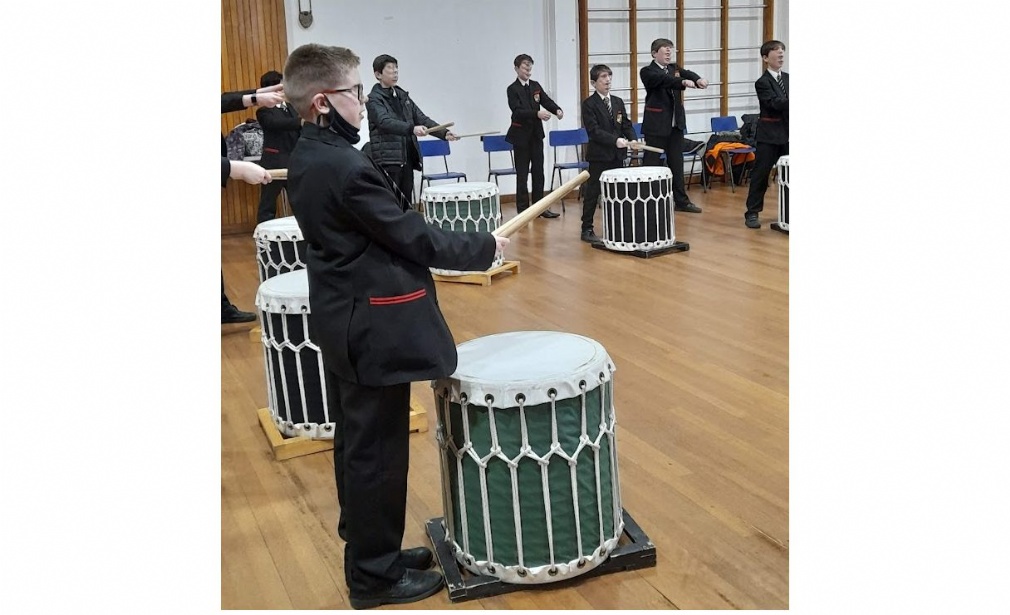 The Year 7 students took part in percussion workshops recently.
Dave Mitchell from 'Louder than Life' visited the school and taught us about Taiko drumming from Japan. Students learnt to clear their minds, harness their inner tiger and then hit some very big drums! It was a really enjoyable session!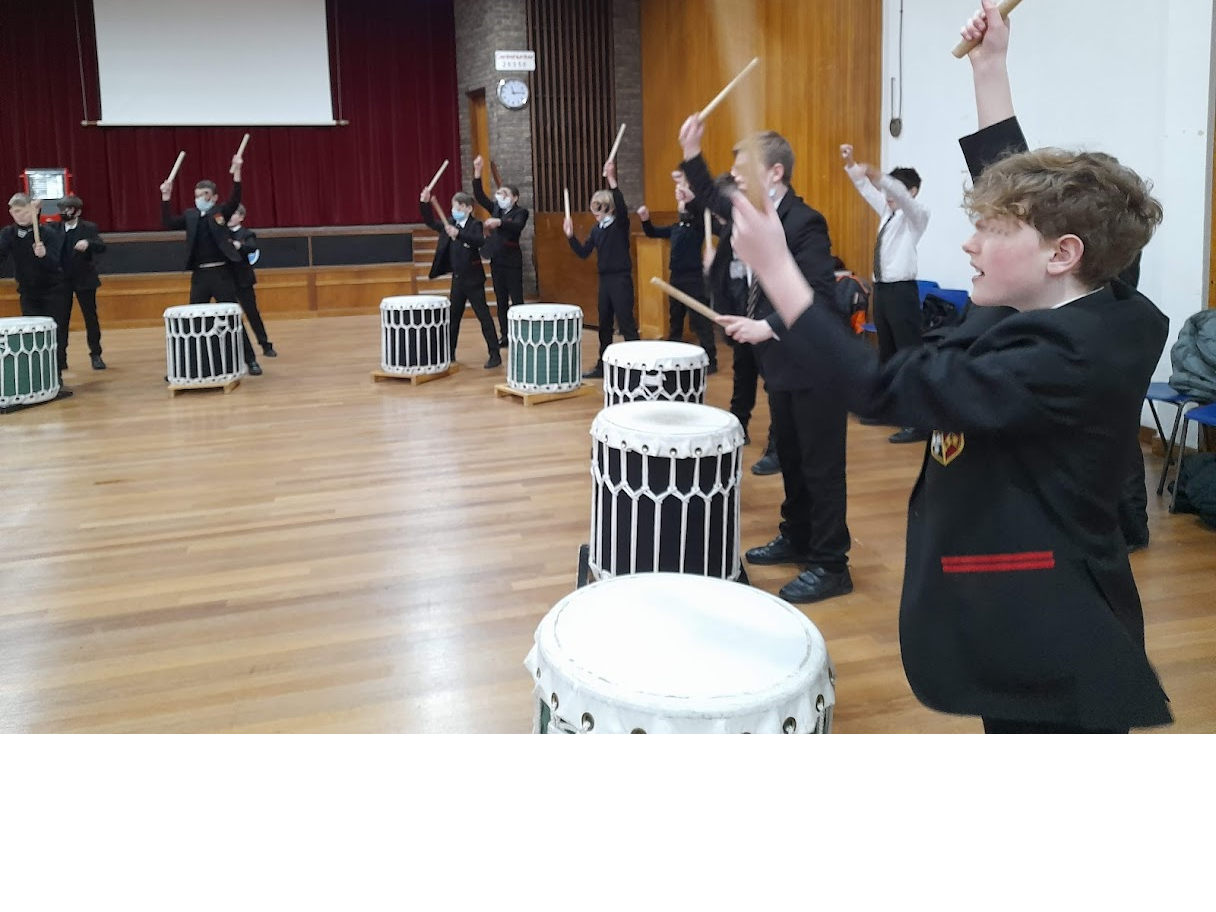 The next school concert will take place on Tuesday 15 March at 7pm in the School Hall.
The students have been looking forward to getting back into live performances, and they have been busy rehearsing. The evening will feature performances from our School Band and Choir as well as soloists and ensembles. Much of the concert programme will take a look back at music and events that entertained us during the lockdown.
Tickets must be purchased in advance so that we are able to restrict numbers and avoid overcrowding. They will be available from the school office at a cost of £1 for children and £3 for adults on a first-come first-served basis. We are not planning to sell tickets on the door for this event, although you may reserve them to be collected.
We would appreciate it if all adult members of the audience would conduct a Lateral Flow Test before attending the concert.
Thank you.