Our War on Plastics - 8W
8W have been watching the news recently and decided it is time to make a stand about the amount of single use plastics we use. We would like you to join our campaign with Surfers Against Sewage to make a difference to this massive environmental crisis.
Our Challenge to You
Can you recycle your crisp packets rather than sending them to landfill? You can recycle crisp packets at Tesco's in Sleaford, the Co-op on Lincoln Road or you can bring them to 8W's form room (Room 21) and we will take them to Nationwide where they will be recycled and money will be given to LIVES.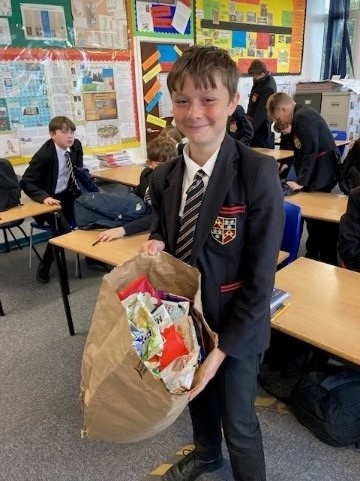 Rather than buying water in a bottle please bring a re-usable bottle to school, like us.
If you buy a can from The Chill, please put it in the Helipad collection container by the Tech block
We have realised that if everyone takes a few small steps it can make a huge difference.
Thank you – Form 8W