Music Day 2023 ​​​​​​​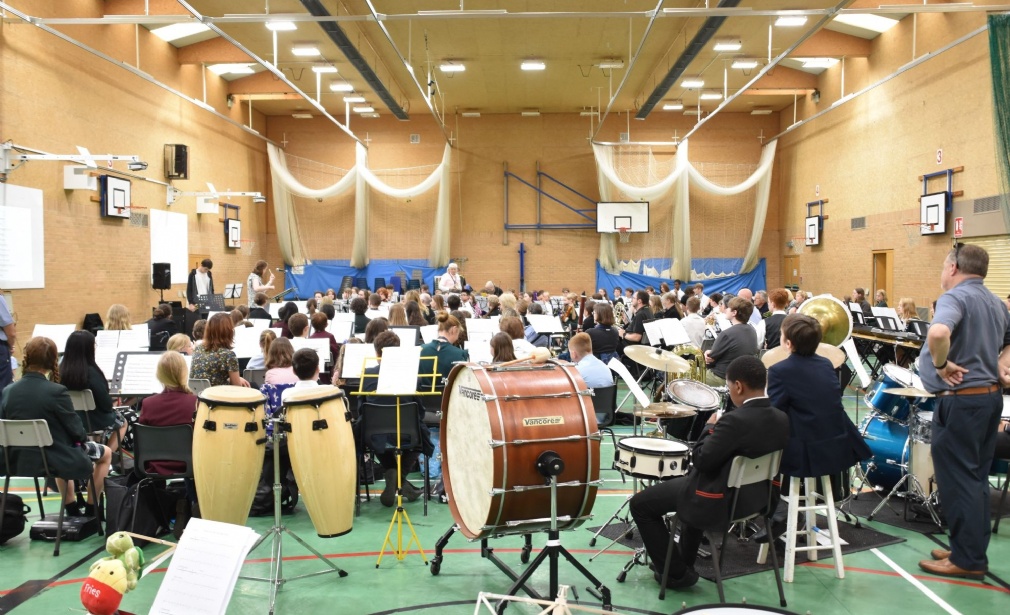 A wonderful day of music
We had over 150 students from Carre's, KSHS, St George's Academy, Horncastle Grammar, and many more local primary and secondary schools. We were also supported by Lincolnshire Music Service, The RAF Auxiliary Band and members of Sleaford Concert Band.
We had a fantastic day rehearsing four pieces of music:
'America' from 'West Side Story' by Bernstein
Symphony in G by Chevalier de St Georges
'Feeling Good' (made famous by Nina Simone and Muse) for which we were joined by a student from Cambridge to play a trumpet solo (which was amazing)
'I Wan'na Be Like You' from 'The Jungle Book'
The day finished with a concert for parents and families which demonstrated the hard work and fun that we had during the day.
Thank you to everyone who took part in a super day of music.