The Historical Association Honorary Fellows 2021 - Mrs Sally Wilson, Teacher of History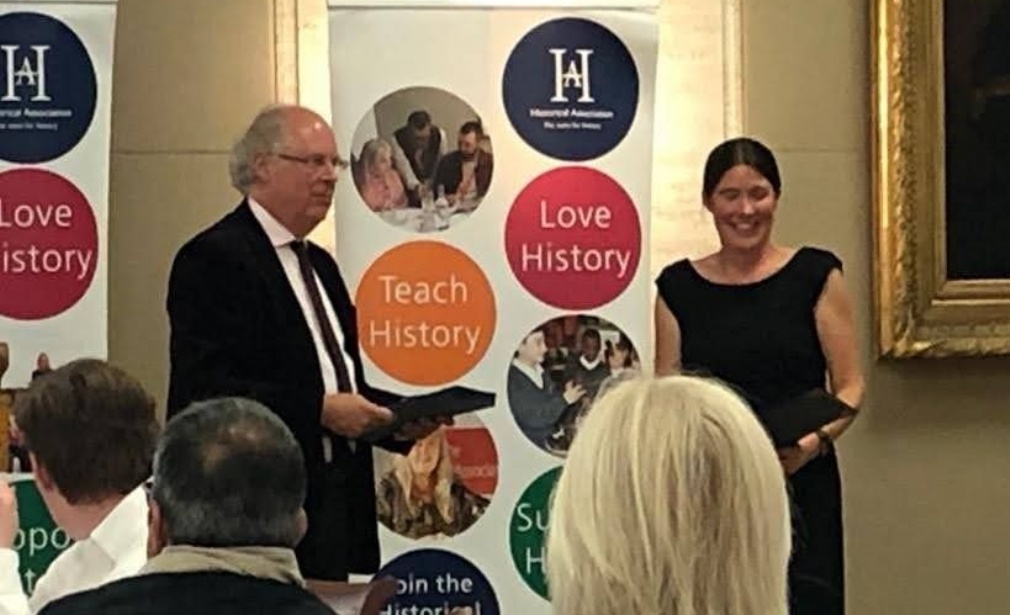 The Historical Association has a number of Fellowships and Fellows. Some are for teaching achievements, some are from participation on a course or similar, others are for lengthy membership such as our Jubilee Fellows – and then we have our Honorary Fellows. These are awarded to people who have shown dedication to history teaching, to the study of history, to the support of other history professionals and to the HA and its remit.
A limited number of people are made Honorary Fellows each year following nominations from the HA Branches and committees, with final approval coming from the governing body of the HA. It is, therefore, a prestigious award amongst the history and teaching communities.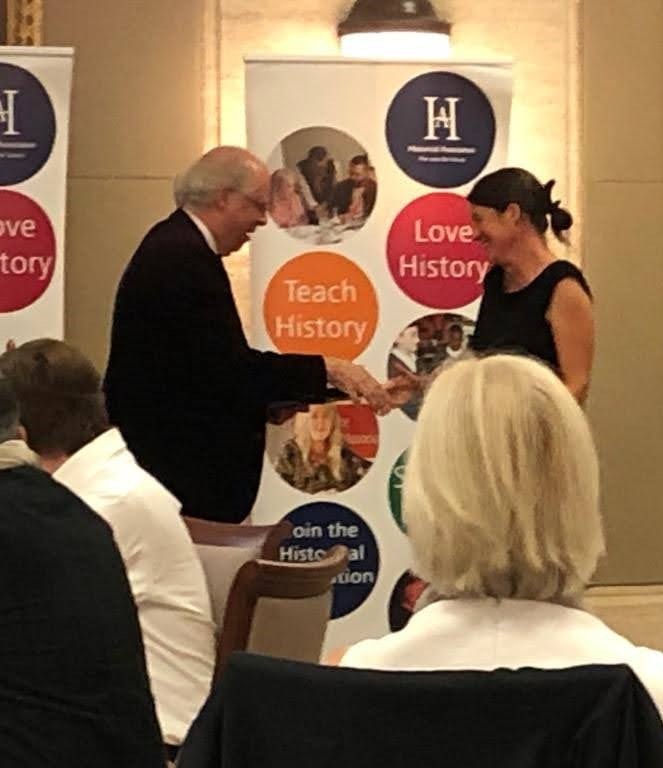 Mrs Wilson receiving her award in London in September. Click here for the main article from the School of Education, University of Nottingham.
Well done Mrs Wilson!