Sleaford Schools' Golf Competition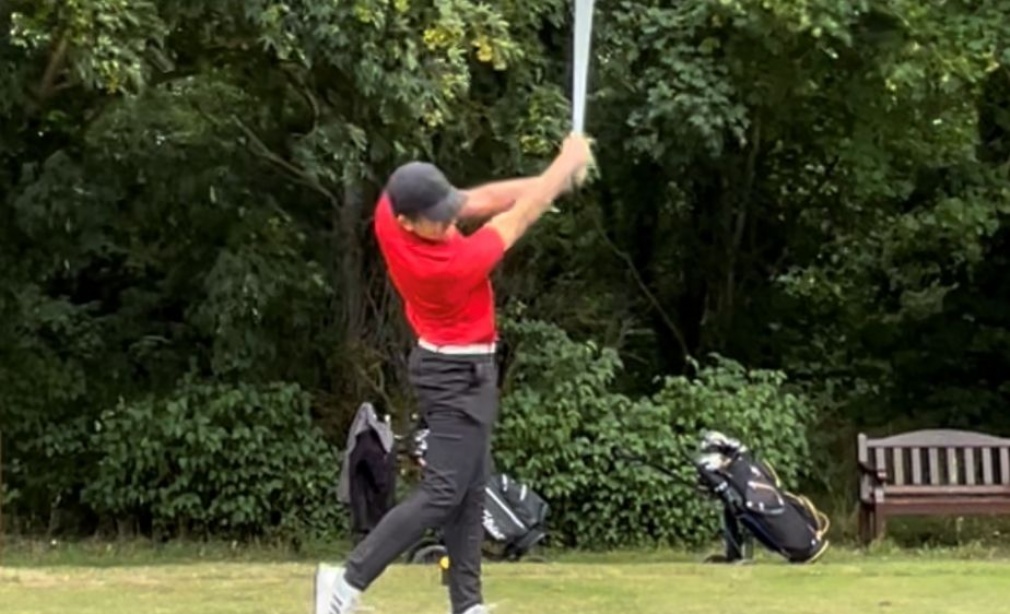 Adam, Year 10 at Sleaford Golf Club
On Monday 4 July the Sleaford Schools' Golf event was enjoyed by students from all three of the town's schools.
The event was hosted by Sleaford Golf Club, who looked after us very generously, as they do each year. We are enormously grateful for the welcome extended to us by the club staff and members.
The field included a range of players, from absolute beginners to experienced club players.
The boys' event was won by Joshua from St George's Academy with a tremendous score of 41 points! Charlie, Year 8, from Carre's finished second, just a point behind.
The girls' event was won by Sophie from Kesteven and Sleaford High School, with a score of 34 points. Poppy from St George's Academy was second, again just one point adrift.
St George's Academy won the team event, scoring 76 points using the best two scores from their team of three.
Well done to all the students who took part in the competition.