Students Attend The Queen's Jubilee Concert in London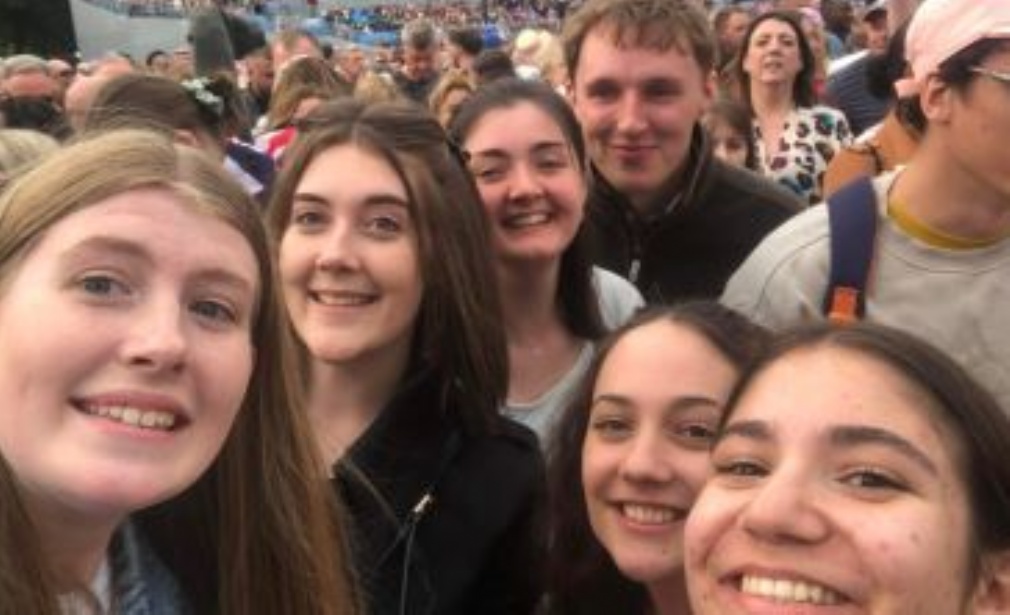 The Queen's Platinum Jubilee Concert
On Saturday 4 June 2022, four students from the Robert Carre Trust were lucky enough to be in the audience for the Queens Platinum Jubilee Concert in London. The four students were chosen by DofE Co-ordinator, Mrs Mel Walker, for their efforts in supporting DofE and the community during the Covid-19 Pandemic. The Lord Lieutenant of Lincolnshire contacted Mel to offer four tickets to worthy young people and these, once approved, were surprised to receive two tickets each.
Raluca is the current DofE Prefect and has assisted me throughout this season preparing paperwork and kit for the expeditions. Her assistance is invaluable to me but particularly this season as I am recovering from neck surgery. She chose to take her sister with her to the concert who was also a prefect for me in a previous year, prior to leaving to go to university. Her sister is a Gold recipient and Raluca hopes to complete her expedition this summer.
Matt is a current DofE student and Head Boy at Carre's Grammar School. He volunteered his time both through the Air Cadets and in his own time to support the pop-up vaccination sites for Covid vaccinations and deserved this as a reward for all his work. He chose to take a friend with him to the concert. Matt will complete his Gold award this summer.
Mabel is a past student and Head Girl from KSHS. She was unable to complete her Gold expedition last year due to having ankle surgery but despite this, she volunteered to assist in the completion of a DofE kit audit through the summer whilst I was on sick leave. I hope Mabel will complete her Gold award next summer once her ankle is completely healed. Mabel took her younger sister, who is also a Gold participant and is doing her GCSEs, with her to the concerts.
Jenny is a past student and DofE prefect from KSHS. She completed her Gold in 2019 and recently attended Buckingham Palace to receive her award. She went from Gold participant to DofE Prefect and then to become our youngest DofE supervisor as she left to go to university. Last season she attended 10 of the 11 expeditions held and 7 of these were back-to-back weekends. Jenny chose to take her partner with her to the concert who is also a Gold participant.
There was a flurry of excitement during the build up as artists were announced. They agreed to meet in London to enjoy the concert together. I am so pleased to have been given this opportunity to share something so valuable and memorable with young people who have so much to offer. These young people are our future!
Mabel said:
On Saturday 4 June, myself and three other past and present students of the Robert Carre Trust attended the Platinum Party at Buckingham Palace, along with our guests. It was an amazing opportunity made possible by the generosity of the Lord Lieutenant of Lincolnshire, Mr Toby Dennis. He wished young people to receive his allotted tickets, particularly those who were or had made a difference to the community through the Duke of Edinburgh Award.
We saw Queen, Diversity, George Ezra, Diana Ross and so many more! It was a fantastic night, and we all want to say a huge thank you to the Lord Lieutenant and Mrs Mel Walker, RCT DoE Co-ordinator.
Group photograph from left to right:
Agatha, Mabel, Jenny, Ryan, Ionia, Raluca