News - Home
Recognition from London 2012 and our allocation of free tickets
Published:
2011-12-09 10:27:00 |
Category:
Headteacher
---
I am delighted to inform you that Carre's Grammar School has successfully been accepted as a member of London 2012's UK-wide reward and recognition scheme, the Get Set network, and we are now eligible for a number of exciting rewards from London 2012, including free tickets to the Games.
Get Set (london2012.com/getset) is the official London 2012 education programme, and through this programme, our students have been learning about the Games and the Olympic and Paralympic Values.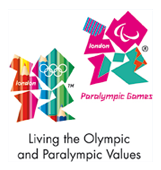 Through the programme, we have been doing work linked to London 2012 and the Olympic and Paralympic Valuessuch as the creation of the Olympic Ring model which was developed by young ambassadors and celebrated the '500 days to go' milestone. We are also hosting a Sports Hall Athletics event for 200 days and a primary school football festival for 100 days.
We have now been recognised by the London 2012 Organising Committee as a school that is demonstrating its commitment to the Olympic and Paralympic Values, and have become a member of the Get Set network.
This means that we are now guaranteed free tickets to London 2012.
Over the coming months, we at Carre's Grammar School will be getting ready for London 2012 by linking more work to the Games and ensuring that our students feel that they are a part of this once-in-a-lifetime event.
We look forward to updating you on this exciting work.
Best wishes
N M Law
Headteacher
Read More News
Use the form below to filter the available news articles. You are able to filter by 'Article Title', 'Article Body' and 'Category' Once filtered click on a artcle to view it. To reset your filter select 'Reset'
Articles 1 to 18 of 18
Senior Prizegiving - December 2016 (Category: Headteacher, First Published: 05/01/2017)
School Awarded the RAF Recruiting and Selection Partner Award (Category: Headteacher, First Published: 30/06/2015)
Curriculum Changes (Category: Headteacher, First Published: 16/04/2015)
Formation of a Multi Academy Trust - Information Evening (Category: Headteacher, First Published: 14/01/2015)
Consultation - Formation of a Multi Academy Trust (Category: Headteacher, First Published: 17/12/2014)
Emergency School Closure (Category: Headteacher, First Published: 19/12/2013)
Industrial Action (Category: Headteacher, First Published: 23/09/2013)
Junior Prize Giving - 23rd July 2013 (Category: Headteacher, First Published: 12/08/2013)
Prize Giving - December 2012 (Category: Headteacher, First Published: 15/02/2013)
Emergency School Closure (Category: Headteacher, First Published: 08/12/2012)
Results of Parents' Survey - 2011-12 (Category: Headteacher, First Published: 24/07/2012)
Olympic Torch Wednesday 27 June 2012 (Category: Headteacher, First Published: 29/05/2012)
Proposed Changes to the School Day (Category: Headteacher, First Published: 22/05/2012)
Olympic Torch Relay (Category: Headteacher, First Published: 02/04/2012)
Prize Giving - Headteachers Address - December 2011 (Category: Headteacher, First Published: 06/01/2012)
Recognition from London 2012 and our allocation of free tickets (Category: Headteacher, First Published: 09/12/2011)
Emergency School Closure Procedure (Category: Headteacher, First Published: 02/12/2011)
Prize Giving - Headteachers Address (Category: Headteacher, First Published: 21/09/2010)