News - Home
Carre's is joining TeamMND in support of the MNDA
Published:
2020-12-17 09:28:00 |
Category:
General
---
Following the amazing achievement of 7 marathons in 7 days, by Kevin Sinfield, in support of fellow Leeds Rhinos legend, Rob Burrow and the MND Association, some of our students are taking up their own 7in7 challenge to add to 'Sir' Kev's current total of just over £2.5million!
Rob Burrow was diagnosed with Motor Neurone Disease in December 2019, in the same month as fellow Rugby legend Doddie Weir (also living with MND) was receiving the Helen Rollason award at Sports Personality Of The Year.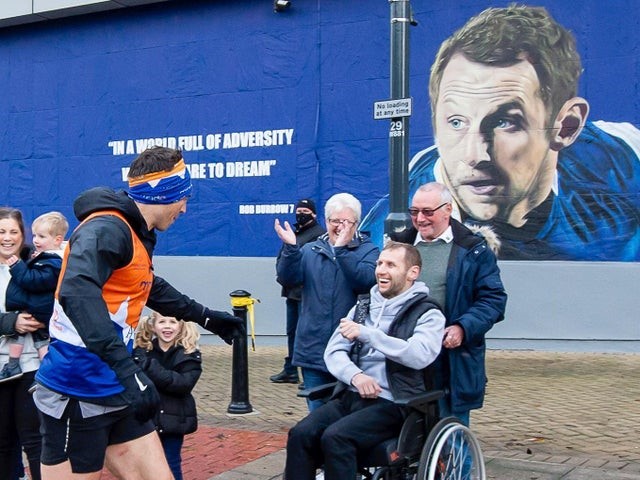 Whilst Kevin, supported by others from Leeds Rhinos, completed each of his 7 marathons (setting off at 7am each day between December 1st and 7th) in under 4 hours, our students are taking on a variety of distances including 7k each day for 7 days and 7miles each day for 7 days. Others are going for something a little different and doing 7drawings over 7days, or cutting out junk food (including their advent calendars) and swapping it for 7 pieces of fruit for 7 days, whatever their 7in7 challenge they are hoping for your support.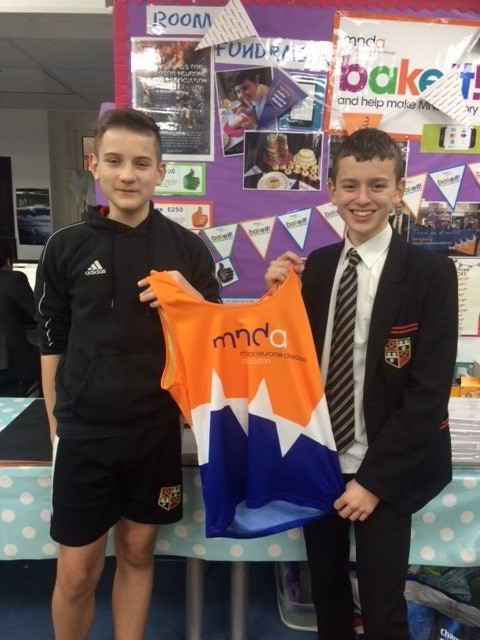 The number seven is synonymous with Rob Burrow as the number he wore throughout his career which was the spark for Kevin's idea. As well as raising funds for the Motor Neurone Disease Association, Sinfield was also wanting to send out a strong message of support for all families, like Burrow's own, who are dealing with the cruel disease during lockdown and also ensure that 2020 was ended with something positive, which he has certainly achieved. Yet another amazing, positive role model for our students.
You can support them and the MNDA via www.justgiving.com/fundraising/carres7in7
Read More News
Use the form below to filter the available news articles. You are able to filter by 'Article Title', 'Article Body' and 'Category' Once filtered click on a artcle to view it. To reset your filter select 'Reset'
Articles 1 to 20 of 425
Community Sport Closed Until Further Notice (Category: Sports Hall, First Published: 06/01/2021)
Carre's is joining TeamMND in support of the MNDA (Category: General, First Published: 17/12/2020)
Christmas Concert 2020 (Category: Music, First Published: 17/12/2020)
Northgate Sports Hall COVID-19 Update (Category: Sports Hall, First Published: 27/11/2020)
Year 11 Mock Examination Timetable - December 2020 (Category: Exams, First Published: 24/11/2020)
Carre's is raising money for the Movember Foundation (Category: General, First Published: 24/11/2020)
November edition of the Whole School Newsletter now available (Category: Newsletters, First Published: 13/11/2020)
Northgate Sports Hall COVID-19 (Category: Sports Hall, First Published: 09/11/2020)
Year 11 Mock Examination Timetable - November 2020 (Category: Exams, First Published: 09/11/2020)
October edition of the Whole School Newsletter now available (Category: Newsletters, First Published: 02/10/2020)
Year 13 Examination Timetable (Category: Exams, First Published: 18/09/2020)
Northgate Sports Hall Re-opening (Category: Community, First Published: 20/07/2020)
Year 7 Reading Challenge (Category: LRC, First Published: 10/07/2020)
A special edition of the School Newsletter What we did in lockdown 2020 is now available (Category: Newsletters, First Published: 11/06/2020)
Support for the NHS (Category: School Closure - Parent, First Published: 08/04/2020)
Year 10 Examinations – March/April 2020 (Category: Exams, First Published: 05/03/2020)
Key Stage 5 Examination Timetable May/June 2020 (Category: Exams, First Published: 04/03/2020)
February edition of the Whole School Newsletter now available (Category: Newsletters, First Published: 03/03/2020)
Year 9 Examination Timetable March 2020 (Category: Exams, First Published: 28/02/2020)
Year 13 Examination Timetable February 2020 (Category: Exams, First Published: 06/02/2020)